EarlyON Child and Family Centre
EarlyON centres offer free, high-quality programs for families and children from birth to 6 years old. You can learn and play with your child, meet people and get advice from early childhood professionals.
Learn Through Play
Participate in fun activities such as reading, story time, science experiments, songs and games inspired by your childrens interest. All programs are based on Ontario's Pedagogy for the Early Years.
Support for Parents
Get advice from professionals trained in early childhood development and participate in our programs carefully designed to respond to your needs.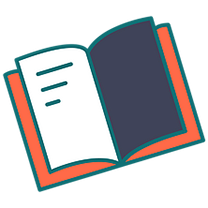 Information and Referrals
Find out about other family services in your community. We welcome community partners to offer programs and services for children and their families.
Play Groups
Connect with other families with young children while participating in our playgroups. Playgroups are a great place to support your child's social development as they promote bonding with other families.
At the Early ON Child and Family Centers of Prescott and Russell, you will find several programs offered in person or virtually. Some programs are offered regularly while others are offered occasionally.
Infant Massage, Tiny Talkers, Mini-Chefs and Namaste are only a few of the programs offered at the Early ON Centers. Not to mention the regular play groups that take place several times a week.
Workshops on diverse subjects such as nutrition, breastfeeding, physical development are offered virtually by experts in the field.
Check out our outdoor activity calendar! Fitness Strolling, Busy Feet and Story Walk are just a few examples of activities offered throughout the Prescott Russell communities.
To learn more about the activities happening near you, visit our activity calendars at www.keyon.ca.